Board and Staff Biographies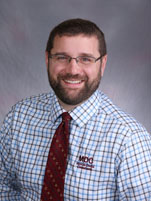 Brad Barrick, CPA, CHBC
Brad Barrick, CPA, CHBC is an Accountant/Consultant who helps dental practices with the business side of the practice. He has been a CPA since 2003 and is now one of the owners of Medical-Dental Consultants, Inc. Prior to working with Healthcare Practices, Mr. Barrick spent time with public accounting firms Ernst & Young and Price Waterhouse Coopers, as well as IBM. He has a Master's in Accountancy from Brigham Young University.
Mr. Barrick serves on the Development Committee and is Co-Chair of the Finance Committee. 
Mr. Barrick was appointed to the Board in 2017.