Board and Staff Biographies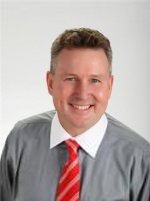 John J. Conroy, DMD, MS
John J. Conroy, DMD, MS is an orthodontist with offices in Middletown, Wethersfield and South Windsor who has provided orthodontic and dentofacial orthopedic specialty care in Connecticut for more than twenty years following a ten year career in the US Air Force Dental Corps. He has served as President of the Middlesex County Dental Society, and has lectured nationally and internationally on clinical and management orthodontic topics.  
Dr. Conroy currently serves on the Board of Corpus Christi School in Wethersfield, CT. He is co-lead of the Prosthetics section of the CT Mission of Mercy Free Dental Clinic, participating since 2009. He is a Fellow of the Pierre Fauchard Academy, and is a member of numerous dental and orthodontic associations and study groups.  
Dr. Conroy serves on the Program Committee and the Public Relations Committee.
Dr. Conroy was appointed to the Board in 2018.