Board and Staff Biographies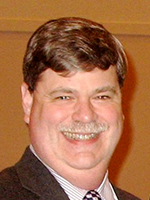 Jonathan B. Knapp, DMD
Jonathan B. Knapp, DMD, is a Danbury native and a family dentist who has been providing oral health care in the Danbury/Bethel area for over 20 years. He has served in numerous leadership positions in dentistry and beyond. For many years he has been active at the Capitol in Hartford, advocating for a broad range of oral health related issues and has served as the Co-Chair of the Legislative Council of the Connecticut State Dental Association (CSDA) since 2009. At the national level, he recently completed a four year term on the Council on Dental Practice for the American Dental Association (ADA) serving as Chair in his fourth year. Dr. Knapp is very active in international standards development for dental informatics and currently oversees more than 25 separate work projects as chair of the Subcommittee on Information Exchange of the ADA's ANSI recognized Standards Committee on Dental Informatics. He has also lectured on the development of quality measurement in oral health. Dr. Knapp is a Past President of the CSDA.
Dr. Knapp leads an a cappella singing group, Men Without Instruments, which has performed at numerous venues throughout Connecticut. He is a vocal advocate for equity for persons with disabilities and inclusive education in Connecticut's schools.
Dr. Knapp serves on the Development Committee and Public Relations Committee.
Dr. Knapp was appointed to the Board in 2009.