Board and Staff Biographies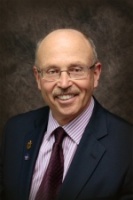 William Nash, DMD
William Nash, DMD, is a General Dentist in Fairfield, CT. He earned his B.A. from Tufts University and his DMD from UCONN School of Dental Medicine. He has served numerous leadership positions in organized dentistry including President, Vice President, Treasurer and as a member of the Board of Governors for the Connecticut State Dental Association (CSDA). Dr. Nash has also serviced as Past President of the Bridgeport Dental Association and was honored with their Dentist of the Year award in 2015-16.
Dr. Nash is Co-Chair of the CSDA Strategic Planning Committee and Co-Chair of the Council on Legislation, He has served five terms as a delegate to the ADA House of Delegates. He is a fellow of the International College of Dentists and a member of the Horace Wells Society.
Dr. Nash has been involved in all CTMOM Free Dental Clinics. He serves as Co-Lead of Dental Triage at the clinic. He serves on the Program Committee and is Co-Chair of the Governance Committee.
Dr. Nash was appointed to the Board in 2018.