Board and Staff Biographies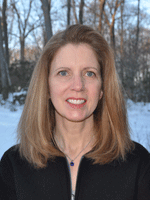 Cheryl Sobieraj Wadhwa, DDS
Cheryl Sobieraj Wadhwa received her DDS degree from Columbia University. She is a general dentist and owner of West Side Dental CT, LLC in Waterbury, CT. Dr. Sobieraj has been active in the dental community for over 20 years and is currently the President of her local society. At the state level she serves on the Governance Review Committee, Continuing Education Council as well as the Leadership Qualifications Committee. Dr. Sobieraj joined the CT Mission of Mercy Free Dental Clinic when it came to Waterbury. She has served as a Community Volunteers Lead and Follow Up Care Lead ever since.
Dr. Sobieraj has been an avid volunteer in her local community supporting Girl Scouts, Junior Achievement, local schools and her church. She encourages her local community to volunteer on a weekly basis. She feels so strongly that her office is a certified organization authorized to distribute the President's Volunteer Service Awards.
Dr. Sobieraj serves on the Public Relations Committee and is Co-Chair of the Program Committee.
Dr. Sobieraj was appointed to the Board in 2017.